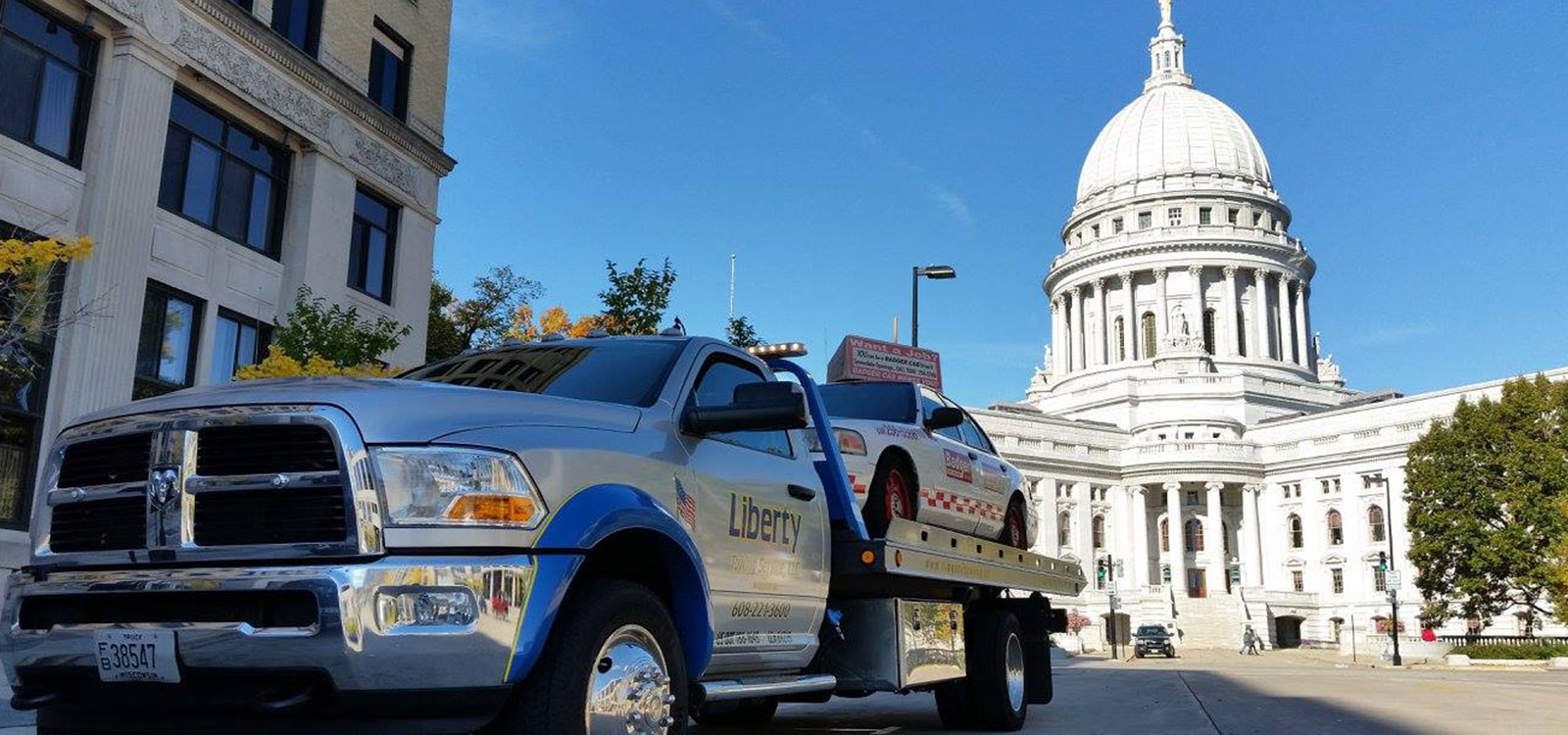 About Liberty Towing Service
Established in 2009, Liberty Towing Service provides comprehensive towing, recovery, and transportation services to the greater Madison market. Our goal is to deliver a professional experience with a reliable, small-town feel.
No one wants to suffer a breakdown or accident, but when that happens, it's important to be assisted by a skilled operator who's friendly, knowledgeable, and can help remedy the situation as effectively as possible. Our team strives to exceed this expectation.
Liberty uses new, custom-built, state-of-the-art equipment that protects whatever is in tow. We are ready to handle any situation that comes our way—from lockouts and jump starts to heavy-duty towing and recovery.

Our pricing structure is fair and consistent, with no "hidden fees." You will be aware of all costs from the very beginning.
We recognize that no two businesses are alike. We tailor our rates to fit the customer based on their unique business needs.
0These guys are great! We had a bad bearing on our boat trailer wheel & it needed towing to repair. I had no idea how big a boat & trailer are to tow. Not just the length, but the tire width just fit on the flatbed. Mike was a master that made a bad situation bearable! Thanks Liberty!
11st class service. I have never had to get a car towed and they took care of what I needed and were beyond professional. They even worked with me to make sure I saved money in the long run. Without hesitation, I would use their service again.
2Obviously no one wants to have to call for a tow truck, but once that point was reached it could not have gone better. Adam was absolutely fantastic. Very courteous, professional, and completely dedicated to getting us the best outcome he could arrange.
3Required a 90-mile tow out of Viola. Called in Madison area and got turned down by multiple towing companies until I called Liberty Towing. Liberty Towing was flexible, on-time, professional, and offered a great value. Driver was very professional and careful with my vehicle. I'd highly recommend their services.